Very proud that my photograph 'FRAGILE BEING' has been selected for the exhibition:
PORTRAITS WITHOUT FACES at the lovely PH21 Gallery in Budapest!
Portraits Without Faces is a curated international photography exhibition.
July 4 – 27, 2019
PH21 Gallery is located at 55 Ráday St. in Budapest.
ph21gallery.com/portraits-without-faces
Thank you Zsolt Bàtori!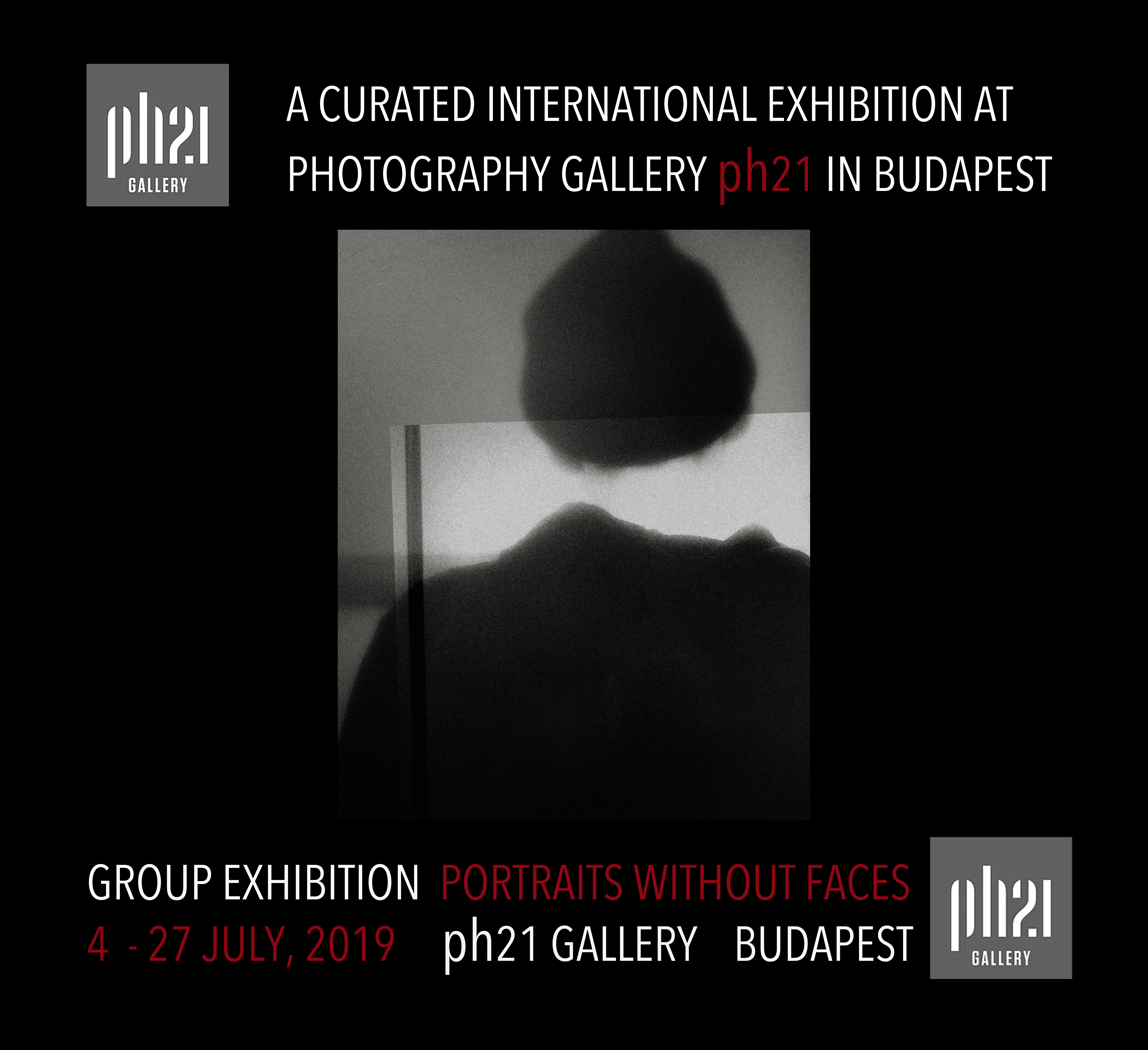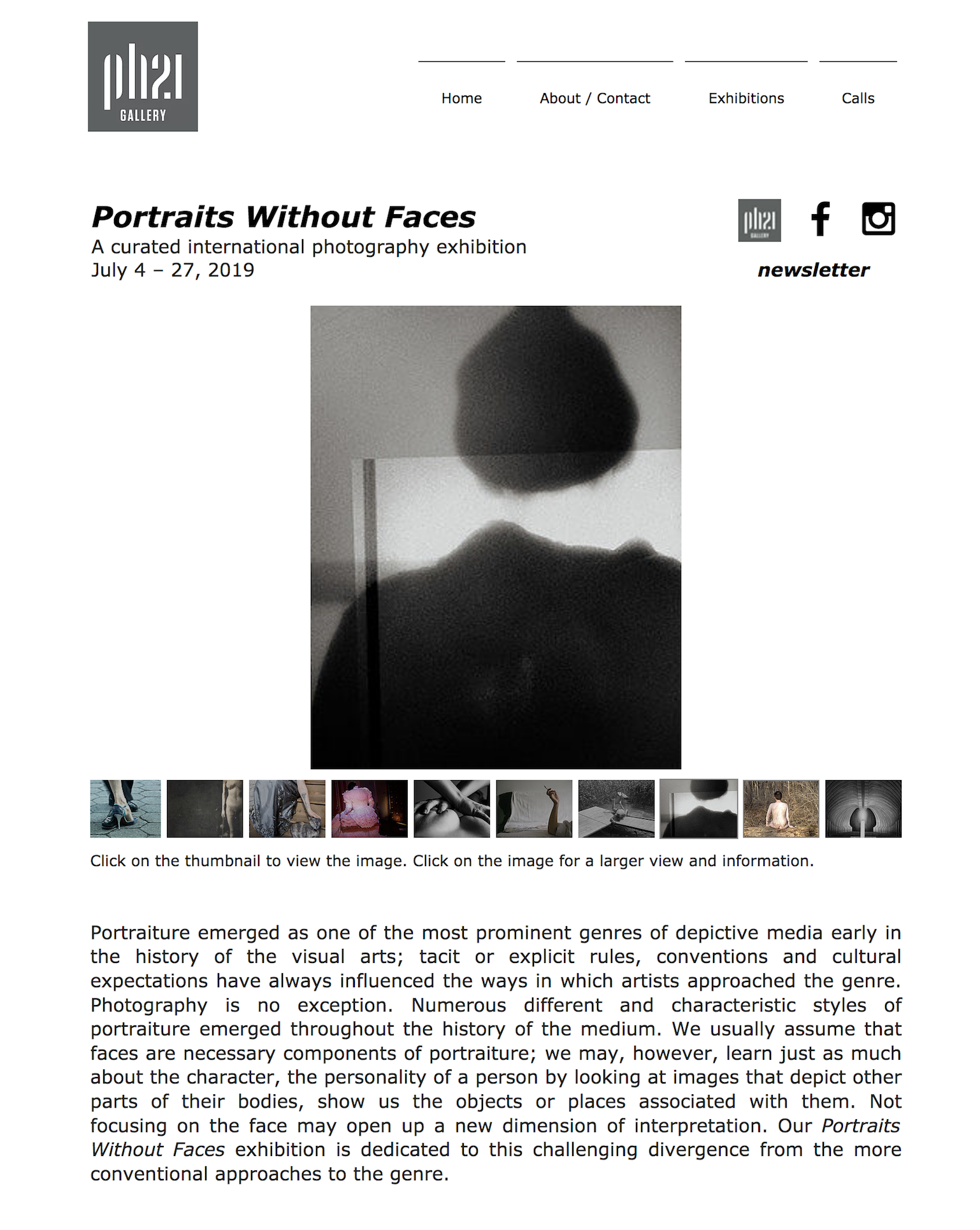 PARTICIPATING PHOTOGRAPHERS:
Karin Bauer (Bisamberg, Austria), Julien Bihan (Montréal, Canada), Karmen Corak (Venice, Italy), David Czernobilsky (Herzliya, Israel), Anton Daskalov (Sofia, Bulgaria), Valerie Decleer (Ostend, Belgium), Vincent Dupont-Blackshaw (Paris, France), Suzette Dushi (New York, NY, USA), Shāna Einhorn (New York, NY, USA), Catherine Falls (Lisburn, Northern Ireland), László Gálos (Salgótarján, Hungary), Lara Gilks (Wellington, New Zealand), Nadide Goksun (Scarsdale, NY, USA), Eva Gstoettner (Vienna, Austria), Pelin Guven (Beijing, China), Leena Holmström (Oulu, Finland), Armineh Hovanesian (Los Angeles, CA, USA), Parvathi Kumar (Bridgewater, NJ, USA), Doris Kundratitz (Innsbruck, Austria), Heather Joy Layton (Huntington Beach, CA, USA), Yoshitaka Masuda (Tokyo, Japan), Taylor Mathues (Clinton, NJ, USA), Alireza Movahedi (Tehran, Iran), Ninette Niemeyer (Bergisch Gladbach, Germany), Cecilia Ojeda (Mexico City, Mexico), Amy Oliver (Swindon, UK), Brent Reaney (Houston, TX , USA), Dina Sirat (Jerusalem, Israel), Aline Smithson (Los Angeles, CA, USA), Zsolt Székelyhidi (Budapest, Hungary), Alex Tran (Montreal, Canada), Balázs Varga (Budapest, Hungary), Mo Verlaan (Amsterdam, Netherlands), Alan Vincent (Boston, MA, USA), Tibor Zsitva (Budapest, Hungary)