I have the pleasure to invite you to the Inaugural Exhibition of the FotoNostrum Gallery in the heart of Barcelona.
Very proud that my work is part of The Collective Exhibition showing a selection of the Award Winners of The 13th Julia Margaret Cameron Award. ??The opening reception is on October 7th between 7-9pm, so if you are by chance in the neighborhood please join me for a drink @ the brand new FotoNostrum!
The exhibition will be on show from October 7- until October 27.
FotoNostrum Gallery, Carrer de la Diputación 48, Barcelona 08015, next to Plaza Espanya.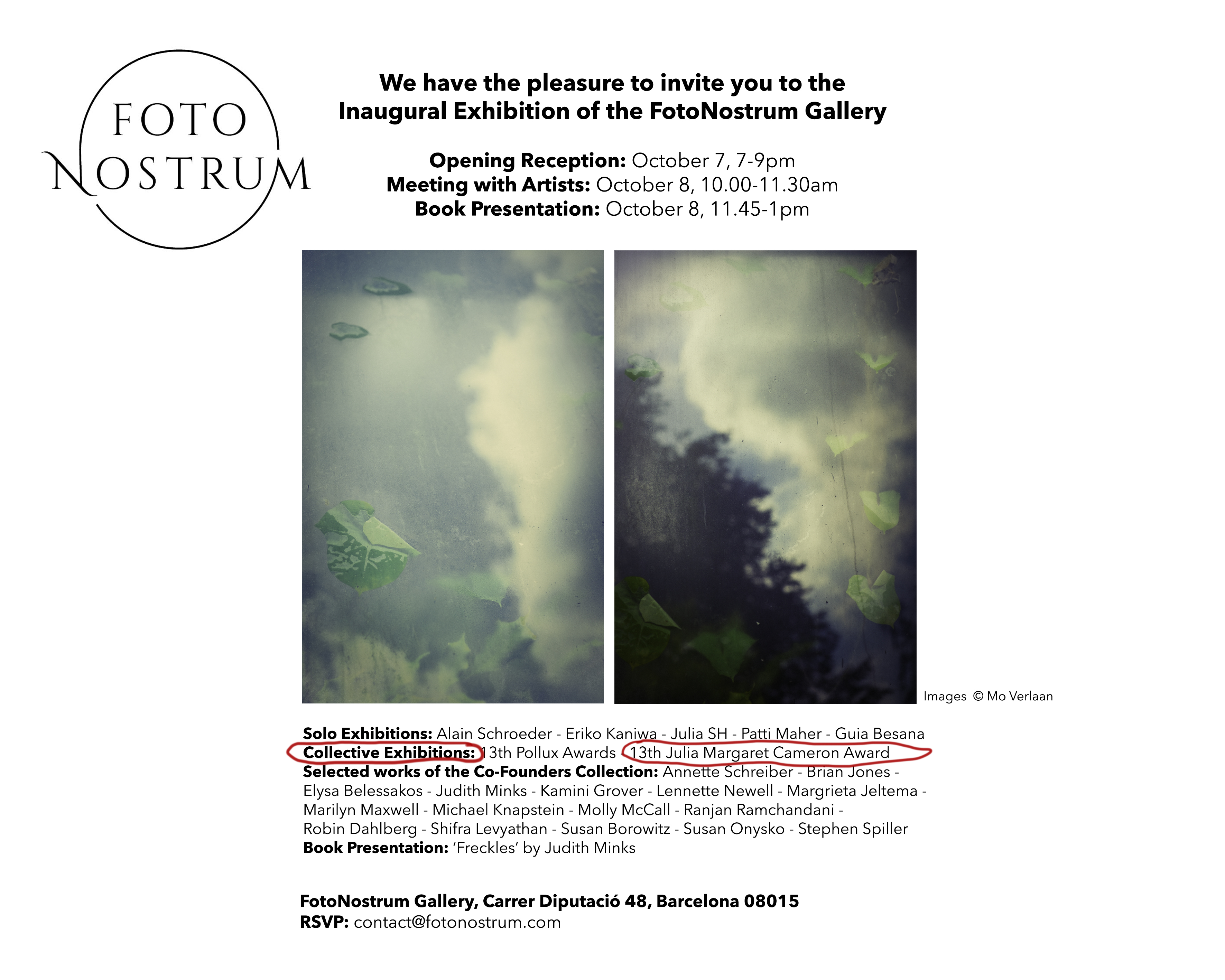 AWARDED WORKS OF THE 13th JULIA MARGARET CAMERON AWARD AND THE 13TH POLLUX AWARD, OCTOBER 7 – 27, 2019 – FOTONOSTRUM GALLERY, BARCELONA, SPAIN
---
The Photography Gala Awards will open its own gallery on october 7, 2019 in the Eixample of Barcelona. 10,000 sq feet dedicated to photography appraisal.
Large halls with high ceilings are being transformed in FotoNostrum, the largest private art gallery of Spain fully dedicated to Photography. It will be inaugurated with the opening of the 13th JMCA and 13th Pollux Exhibitions on October 7, 2019.