INDIAN PHOTOGRAPHY FESTIVAL – HYDERABAD 2016
---
---
This is amazing, this is incredible, this is too good to be true:
JULIA MARGARET CAMERON AWARD
CATEGORY: ARCHITECTURE AND BRIDGES
Single Image: Winner Mo Verlaan, Netherlands
---
Click here to see:
The Online Gallery and the Awardees of The Worldwide Photography Gala Awards
---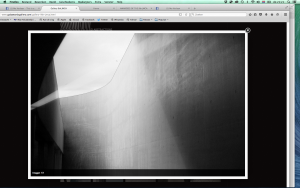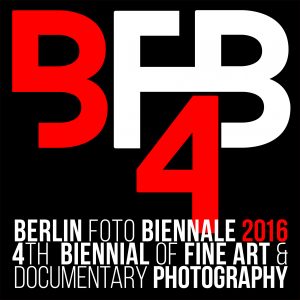 Palazzo Italia, Unter den Linden corner Charlottenstrasse, Berlin
The Berlin Foto Biennale and 4th Biennial of Fine Art Photography is an Associate Partner of the European Month of Photography. It will be held in Berlin at the Palazzo Itallia (Unter den Linden 10) and will feature a Restrospective Exhibition of Steve McCurry/Magnum Photos, a solo exhibition of Yusuke Suzuki,
Gala Awards'
Emerging Talent, and over 1,200 work of 446 photographers from 41 countries.
EXHIBITION:        OCTOBER 6 until OCTOBER 30, 2016
JE KUNT HET PROJECT RESONANTIE SPONSOREN BIJ voordekunst.nl
RESONANTIE
'Niets bestaat dat niet iets anders aanraakt' Jeroen Brouwers
In het boek Resonantie vindt mijn fascinatie voor licht en lichtval haar weerklank in beeld. Het moment dat licht onze aardse materie raakt, en de wijze waarop, maakt dat iets gewoons en onopvallends plots een vluchtige maar weergaloze schoonheid kan krijgen.
Er zit voor mij iets kwetsbaars en tegelijkertijd iets krachtigs in.
Deze ongrijpbaarheid en tijdelijkheid vangen in een beeld… dat is geluk.
Resonantie is mijn afstudeerproject aan de Fotoacademie eind mei. Ik wil op de opening van de eindexamenexpositie in Roest graag mijn boek lanceren. Iedere donateur is van harte welkom op de opening van de expositie of op één van de andere expositiedagen. Ik kan je dan persoonlijk bedanken!
EDIT & VORMGEVING
De edit van het boek is in samenwerking gedaan met Ellen Sanders. De vormgeving is liefdevol omarmd door het vormgevers duo PutGootink. Het heeft een heel eigen vorm gekregen door gebruik te maken van sterke vlakverdelingen en het resultaat sluit prachtig aan bij mijn beelden.
DUOTONEN
Het is een bijzonder boek aan het worden dat het verdient om in kleine oplage in offset gedrukt te worden. De donkere verstilling van veel beelden en de subtiele nuances in grijstonen zullen in een druk met duotonen veel beter tot zijn recht komen. Hieronder kun je goed zien hoe speels de vormgeving gaat aansluiten bij de foto's. De transparantie van de grijze vlakken geeft een verrassende gelaagdheid aan de pagina's.
VOOR MEER INFORMATIE:
https://www.voordekunst.nl/projecten/4532-resonantie-1