This summer I had the great honor to take part in The Swatch Art Peace Hotel Residency.
During the residency I developed the series Book of Light, which is now part of the Virtual Museum of The Swatch Art Peace Hotel!
Have a look at this beautiful Virtual Museum with art from all over the world.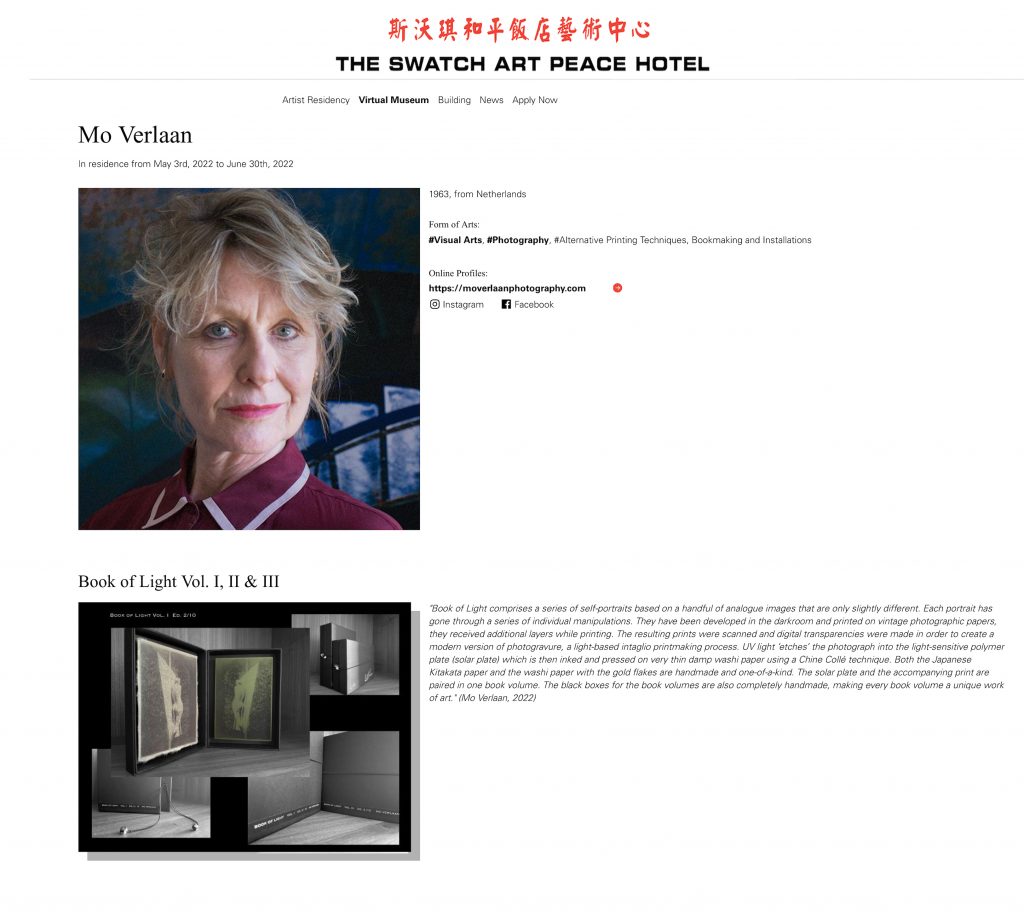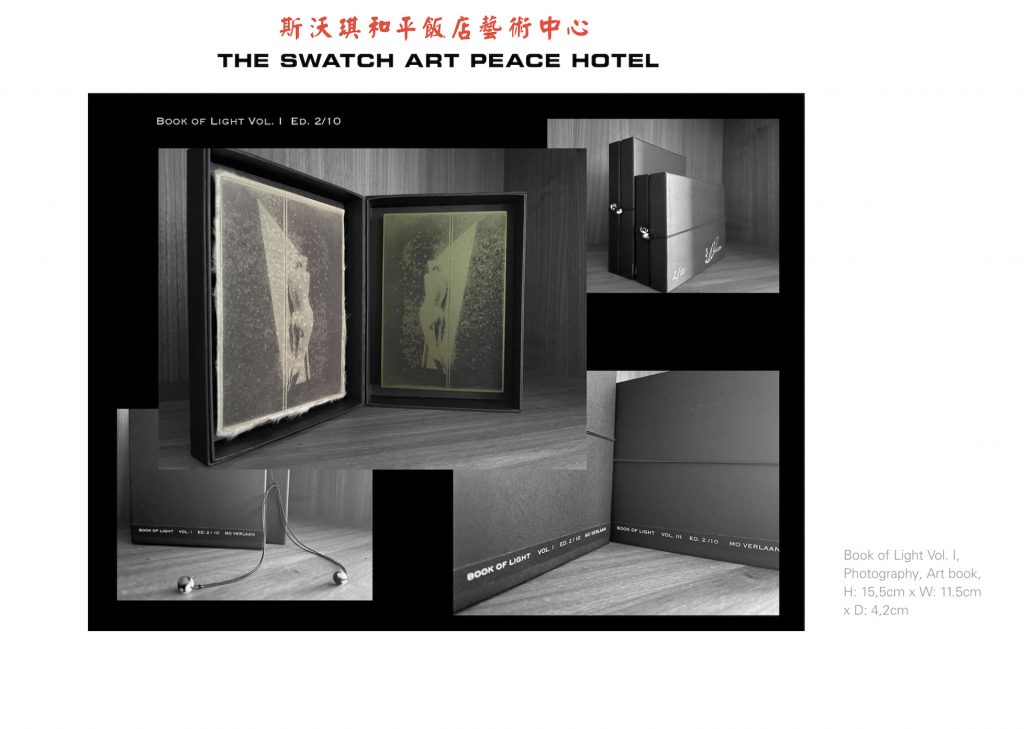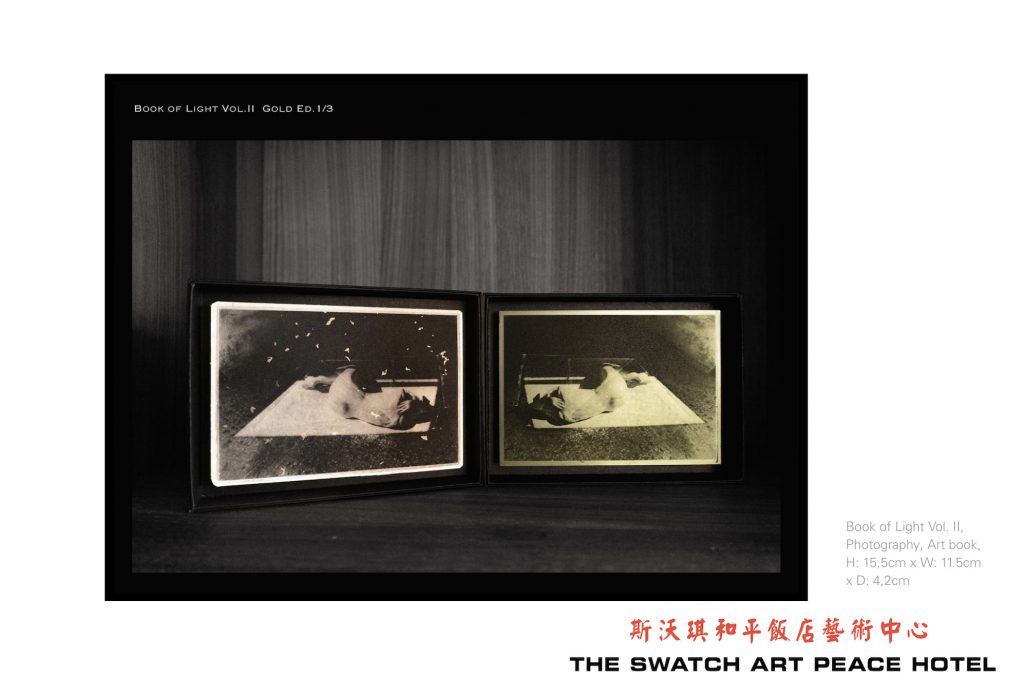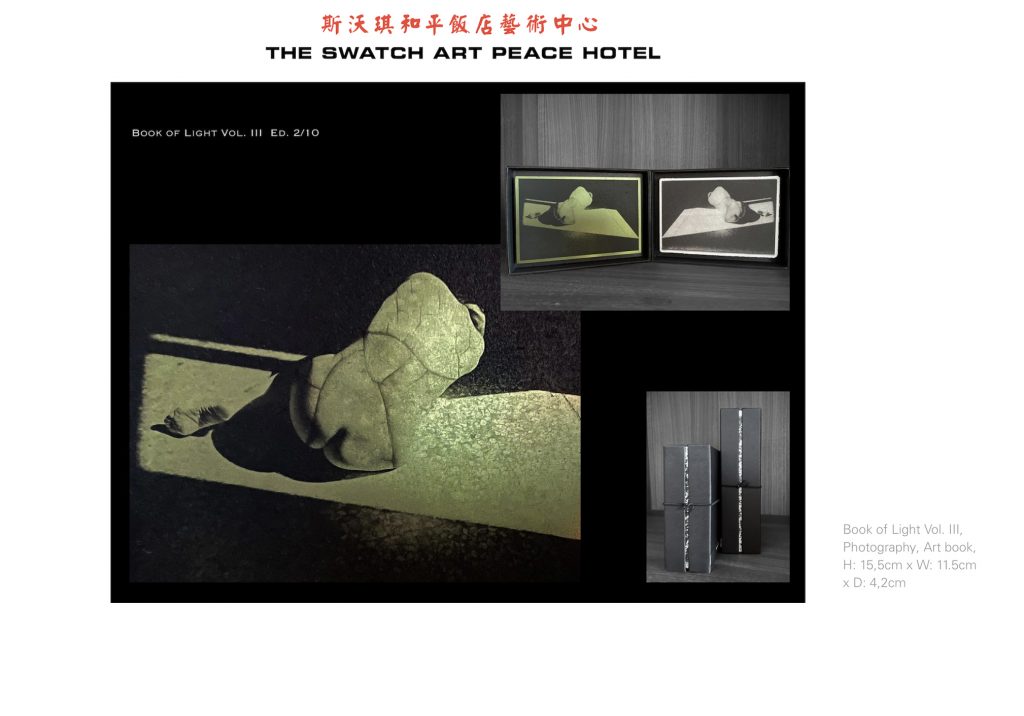 Thank you Swatch for this inspiring journey! 
The wonderful guidance of my mentors brought this series so much further, thank you @alecvonbargen_studio and @lynnerobertsgoodwin for pushing to think bigger.
Thank you to my fellow participants for supporting and inspiring me: @pierredevilliers_dop, @robincerutti, @federicopatrocinio and @laetitia_volpi
And a huge thank you to my other mentors: @bearkirkpatrickstudio, @mr_arroyo Pablo and @patriciacondegaleria