Thank you Adam Finkelston for choosing my work in your lovely magazine!
Publication in Issue 38 of the The Hand Magazine 
The Hand Magazine is based in Prairie Village, Kansas and has been in publication since 2013.
The Hand is published four times a year in February, May, August, and November.
It is owned, published, co-edited, and distributed by Adam Finkelston. James Meara is lead designer and co-editor.
The Hand is dedicated to being the world's premier forum for "alternative" and historic photographic processes and all types of printmaking.
They want to encourage inspiration, education, and community for artists using unique, mixed media, experimental, and idiosyncratic "reproduction-based" techniques.
They do also print digital art work and art work where the subject matter has been manipulated, directed, or staged by the artist.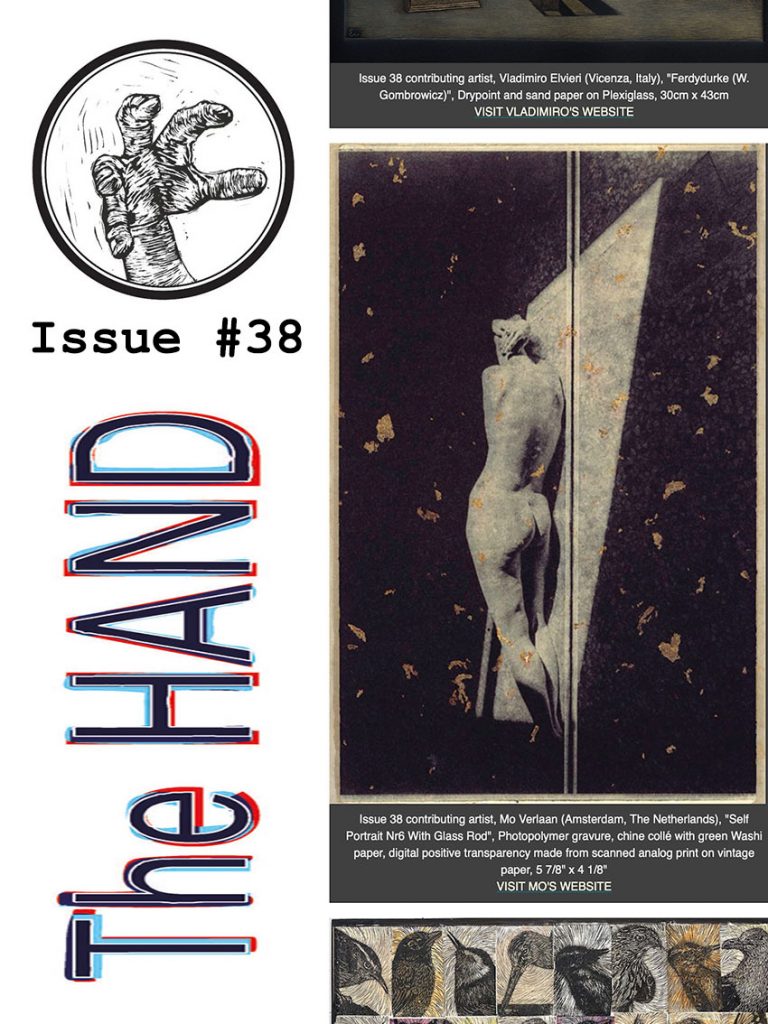 The Hand Magazine Issue 38 contributing artist, Mo Verlaan (Amsterdam, The Netherlands)
"Self Portrait Nr 6 With Glass Rod"
Photopolymer gravure, Chine Collé with green Washi paper with gold flakes
digital positive transparency made from scanned analog print on vintage paper, 5 7/8″ x 4 1/8″
Follow me on Instagram @moverlaan
Visit The Hand Magazine or follow The Hand on Instagram @thehandmagazine