GOOD NEWS, I'm so proud and happy to share this incredible news with you.
The joint Art Book 'As The Magic Hour Shifts', I had been working so hard on with Anita, has been awarded with a Grant for Publication from the Prins Bernard @cultuurfonds. 
The grant comes from a special fund: Elisabeth Vermaat Müller Fonds.
This fund is especially for female artists who are working on a promising project or publication in which several art forms are being combined.
In our case my photography and Anita's collages, poetry and stories will come together.
And somehow Anita's voice will be part of the book.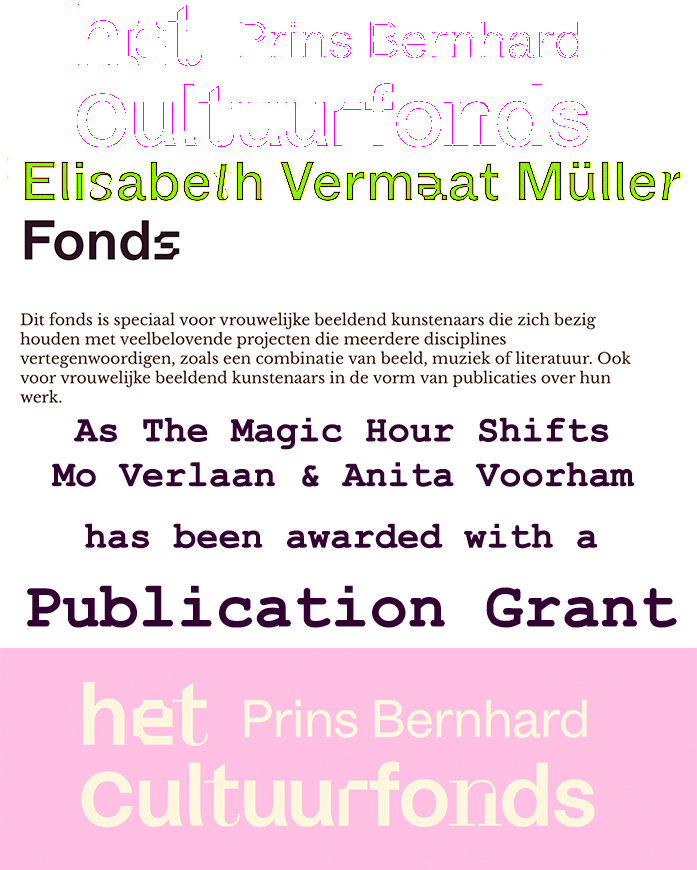 Follow the developments of the book on @moverlaan. 
Thank you #cultuurfonds for awarding 'As The Magic Hour Shifts' so generously. 
 #artistbook #photobook #mo❤nita #photographybook #moverlaan #anitavoorham 
#as-the-magic-hour-shifts #magichour #collage #collageart 
#poetry #bnwphotography #analog #analogphotography