Very proud to invite you to the exhibition

:
…IETS MET RUIMTE at GALLERY PICTURA in GRONINGEN
?

?

?

Grand Opening on 12th of May 15.00u

?

?

?
Show runs from the 5th of May – 16th of June 2019!
Gallery Pictura
St. Walburgstraat 1
9712 HX Groningen
I will be showing a new work Onderstroom/Undercurrent.
The photographic installation has been made especially for the 17th century boardroom of Kunstlievend Genootschap Pictura.
Undercurrent was shot 100% analog ??? and is handprinted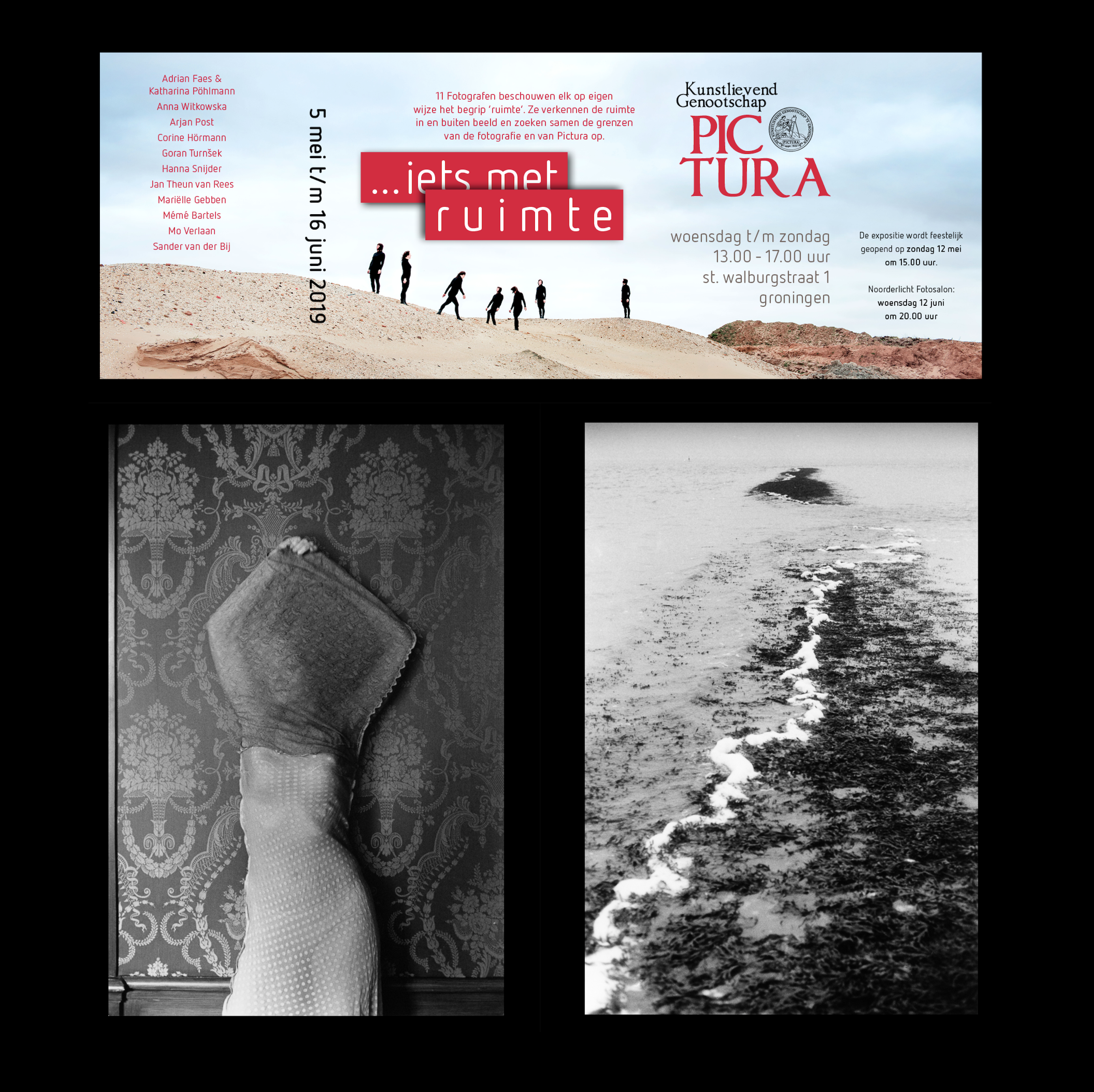 I'm honored to exhibit with this great collective of photographers: Mariëlle Gebben/ Jan Theun van Rees/ Goran Turnšek/ Anna Witkowska/ Katharina Pohlmann&Adrian Faes/ Meme Bartels/ Corine Hörmann/ Arjan Post/ Hanna Snijder/ Sander van der Bij.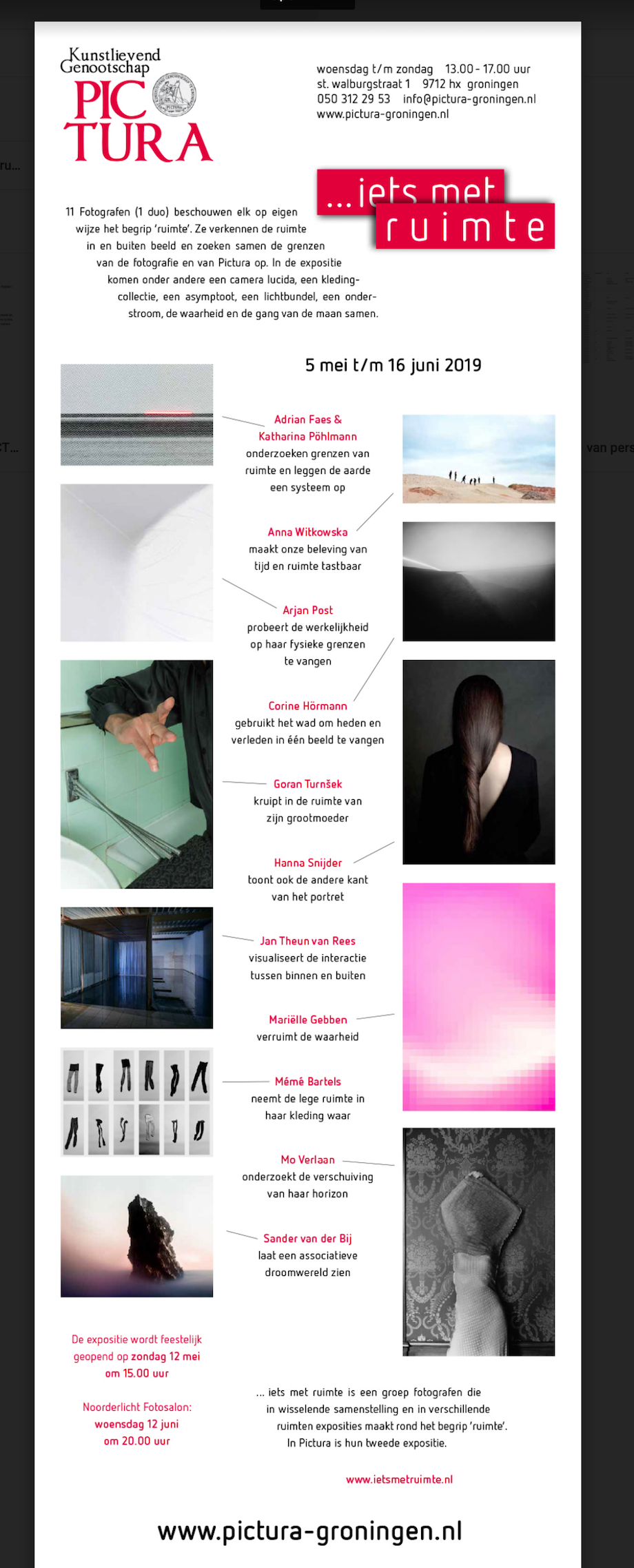 Iets met ruimte www.ietsmetruimte.nl www.pictura-groningen.nl