Lovely opening night at BERLINBLUE art Gallery
27 October – 03 November 2018
EMOP – Emerging Photographers #1
27 October – 03 November 2018
BerlinBlue art Gallery presents a selection of 36 artists from 12 countries in a group show for Emerging Photographers during the European Month of Photography (EMOP).
Köpenicker Str. 96
10179 Berlin
OPENING HOUR: TUE-SAT 12-6 pm
Thank you Renata Kudlacek, Nele Ouwens and Kama Jackowska from the BerlinBlue art Gallery for the great opportunity to show my work in Berlin.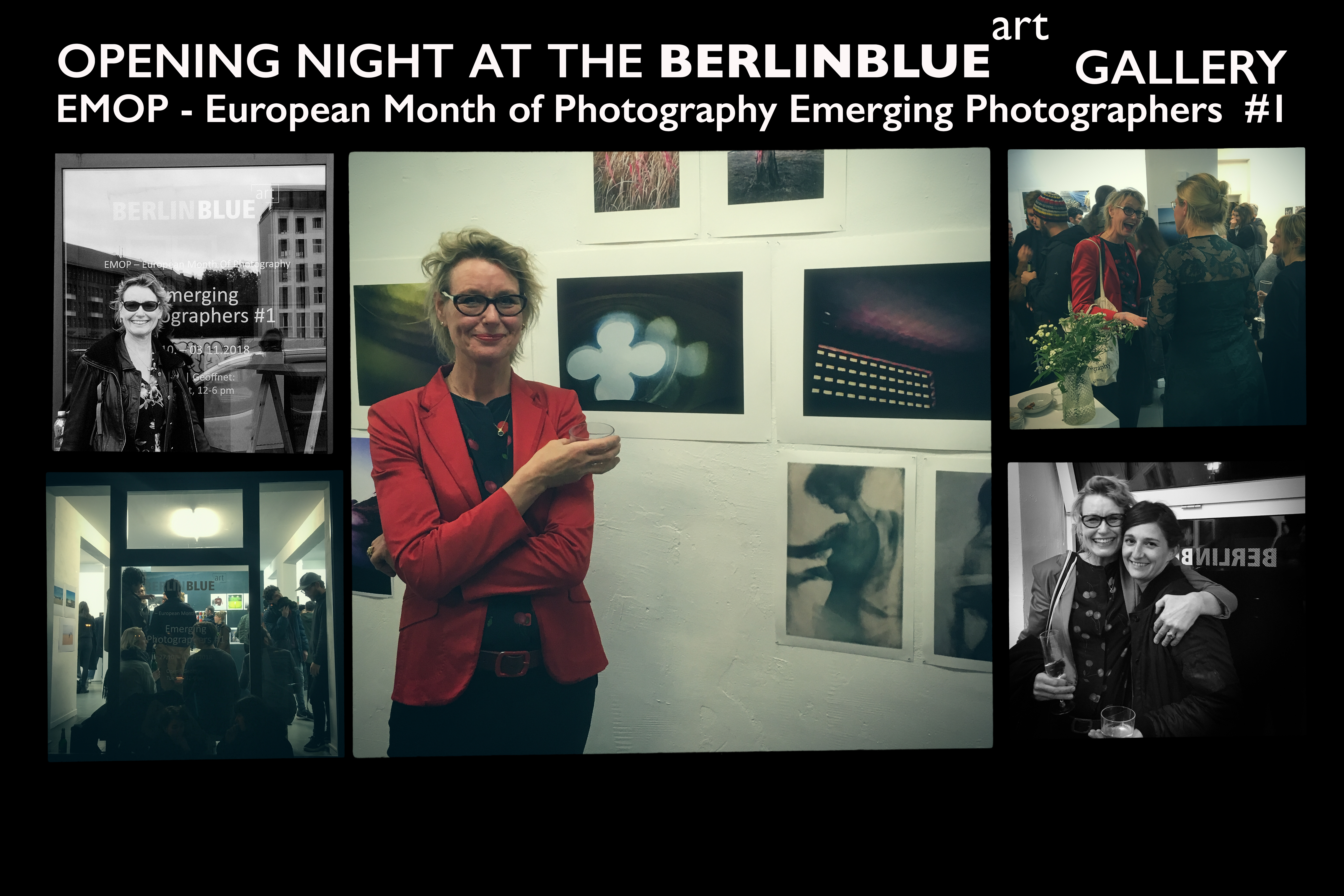 Photographers: Sophie Adamski, Sarah Ambrosi, Amanada Annand, Daniel Anhut, Arwe, Diana Bagnoli, Margrit Barner, Jessica Bizzoni, Giulietta Coates, Robyn Day, Sophie Dumaresq, Rodrigo Etcheto, Marcela Ferri, Valerio Figuccio, David Gacs, Virginia Garfunkel, Marta Gobbi, Markus Green, René Greiner, Hikaru Hayashi, Elena Helfrecht, Tomi Hyttinen, Stefan Kuhn, Zoia Laufenberg, Kristina Nanovik, Louise O'Gorman, Nele Ouwens, Anthony Prévost, Gustavo Romeiro, Rick Schubert, Lilika Strezoska, Gilles Tarabiscuité, Tobias Theiler, Petra Urbanovic, Mira Varg, Mo Verlaan, Diana Wolzak