Very proud that my photograph BLANK SPACE from the series The Memory of Time has been selected for the MONOCHROME EXHIBITION at the lovely PH21 Gallery in Budapest!
Monochrome is a curated international exhibition.

6-29 July, 2019
PH21 Gallery is located at 55 Ráday St. in Budapest.
ph21 GALLERY
Thank you Zsolt Bàtori for selecting my work!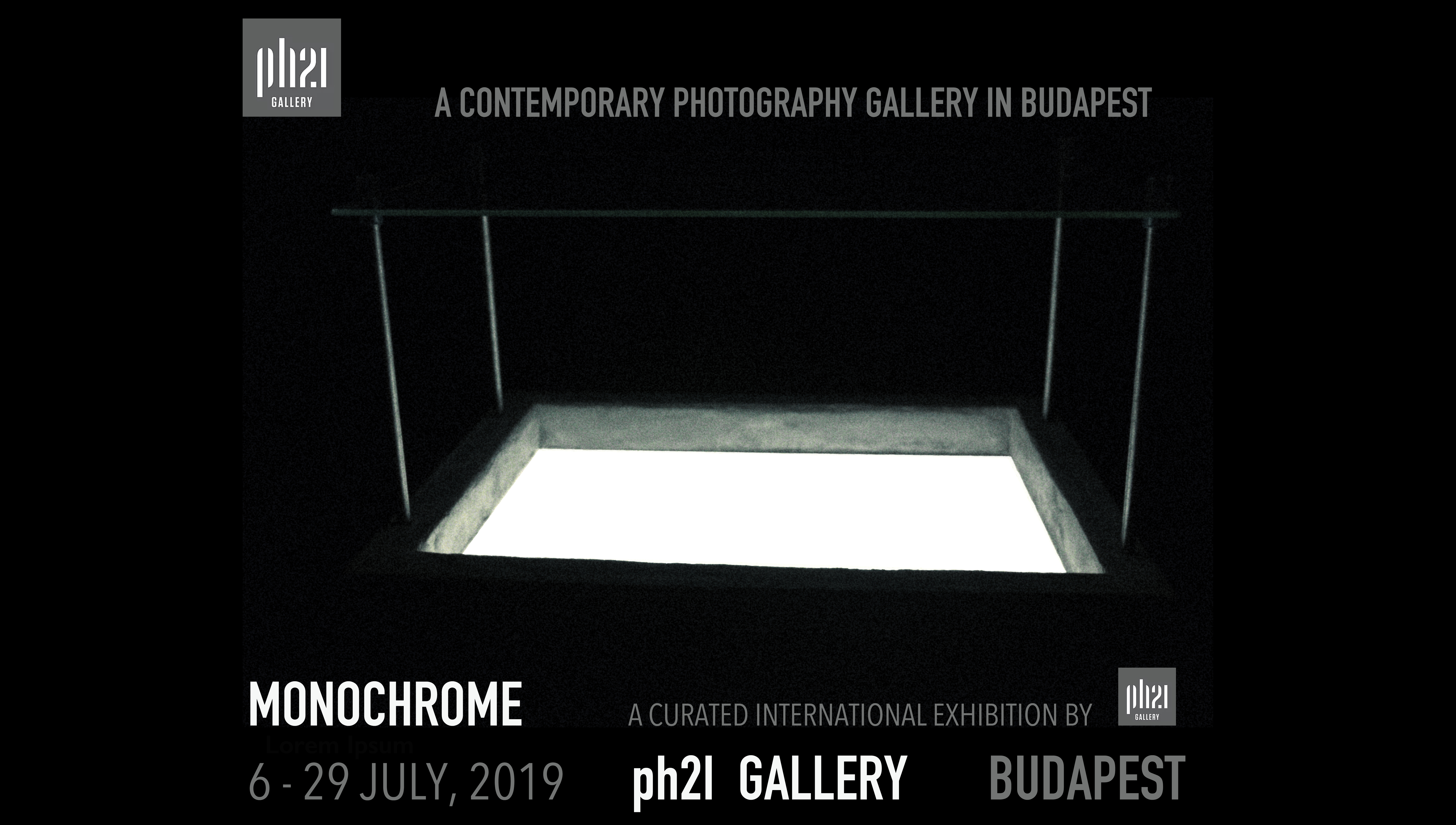 Exhibiting photographers:
Michał Amerek (Podłęże, Poland), Karin Bauer (Bisamberg, Austria), Bruce Berkow (New York, NY, USA), JP Campbell (Wakefield, QC, Canada), David Czernobilsky (Herzliya, Israel), Valerie Decleer (Ostend, Belgium), Barbara Filips (Vienna, Austria), Coralie Fournier-Moris (Nantes, France), László Gálos (Salgótarján, Hungary), Nadide Goksun (Scarsdale, NY, USA), Pelin Guven (Beijing, China), Berta Ibanez (Foix, France), A.T. Kingsmith (Toronto, Canada), Neil Kirtlan (London, UK), Amanda Kluveld (Maastricht, Netherlands), Balázs Kulcsár (Budapest, Hungary), Richard Luxton (Bristol, UK), Kacie R Markle (Winston Salem, NC, USA), Yoshitaka Masuda (Tokyo, Japan), Rose Materdomini (New York, NY, USA), Scott R. McMaster (Hong Kong, China), Adriana Medve (Leinfelden-Echterdingen, Germany), Annette Monheim (Budapest, Hungary), Guy Needham (Auckland, New Zealand), Sébastien Rannou (Dublin, Ireland), Marian Rubin (Montclair, NJ, USA), Radka Salinska (Drahovce, Slovakia), Angelika Schiemer (Vienna, Austria), Judith Stewart (Sheffield, UK), Zsolt Székelyhidi (Budapest, Hungary), Andrea Széplaki (Budapest, Hungary), György Sziraczki (Budapest, Hungary), Ilya Trofimenko (Dresden, Germany), Angéla Vaszkó (Budapest, Hungary), Mo Verlaan (Amsterdam, Netherlands)